Goldmarie und Fürstenkrone
The Potato in Contemporary Art
17.07.2022 – 09.10.2022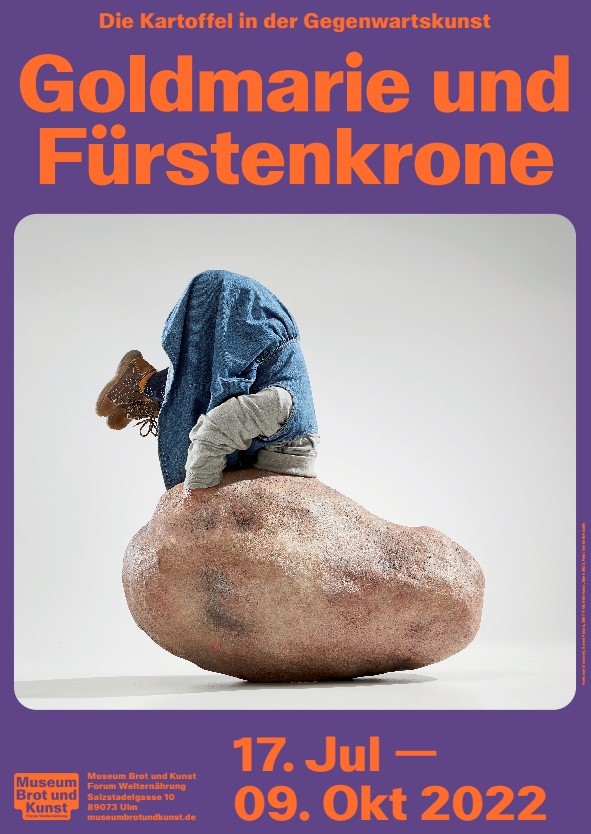 The potato is at once mysterious and banal, both individually grown and cultivated en masse to ultimately be "curated" for display on supermarket shelves. It evokes irony and subversion and symbolizes strength in multiple forms. It has been instrumental for ideological causes and continues to be a source of cultural and national identity to this day. The potato nourishes in many ways, and yet not all of the dishes and processes in which it is utilized are fully appreciated. It is and remains an apple (of the earth) of discord.
Diverse themes are contained and concealed within the artistic contemplation of the potato - art, creativity, and networks, the treatment of the everyday and the banal, the relationships between man, the earth, and the environment, the literal incorporation of energy, and perspectives on national heroes and narratives.
The museum is dedicating an exhibition to the potato, which while including brief historical digressions, will otherwise focus on artistic perspectives.
Participating artists: Kain Karawahn, Dieter Krieg, Janine Mackenroth, Hans van Meeuwen, Charlotte Mumm, Sigmar Polke, Thomas Rentmeister, Mona Schäfer, Barbara Schroeder, Elfie Semotan, Stih & Schnock, Alix Stadtbäumer, Daniel Theiler, Guido Weggenmann, Uli Westphal
Das Brot zur Ausstellung
Die Schaubäckerei Cumpanum (Ulm) verkauft von Juli bis Oktober ein exklusiv zur Ausstellung kreiertes Kartoffelbrot.