Seeds of Culture Project
01.06.2021 – 22.11.2021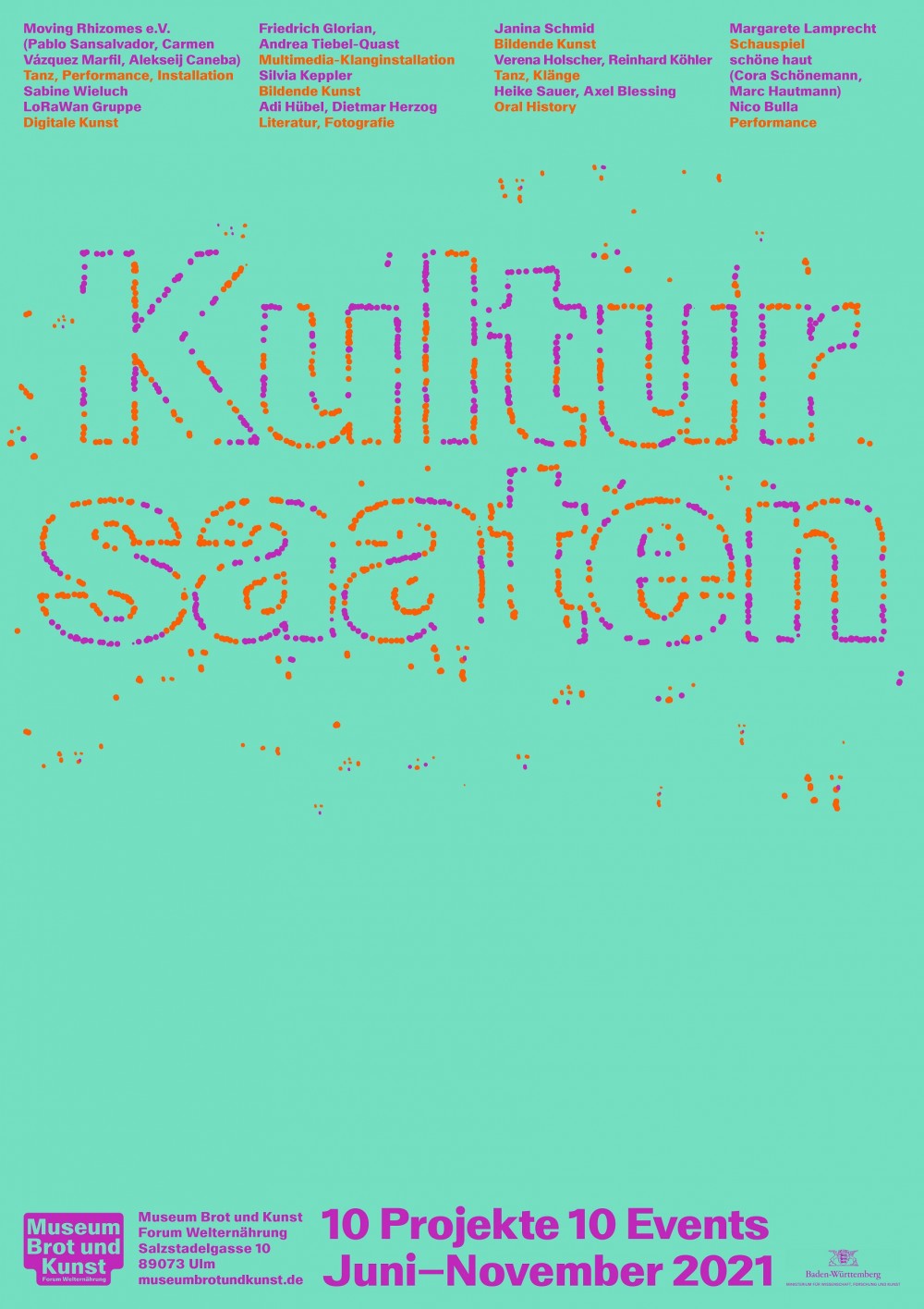 As part of Baden-Württemberg's "Art Despite Distance" COVID-19 stimulus program, the Museum of Bread and Art announced the "Seeds of Culture" project at the beginning of October, 2020. "Seeds of Culture" invited established artists from the Ulm region to collaborate with a group of amateur artists to direct their combined creative energies towards the exploration of the museum's themes. From the numerous outstanding applications, a final selection has been made:
From the field of music (and performance):
Verena Holscher with Reinhard Köhler, who together will address the topic of "hunger," and Friedrich Glorian with Andrea Tibel-Quast, who want to explore soil as a resource through the medium of sound.
The actress Margarete Lamprecht will embark on a search for "satiety" with an amateur ensemble. Carmen Vazquez Marfil and Pablo Sansalvador were inspired to create a choreography by international terminology related to bread. They are accompanied in the audio-visual realization of this vision by Andreas Usenbenz.
In the broad category of visual arts:
Heike Sauer and Axel Blessing, Sabine Wieluch, Silvia Keppler, Adi Hübel, and Dietmar Herzog as well as Janina Schmid were selected. Themes range from everyday food (the snack time sandwich), food of the future, the wide-ranging issues surrounding global nutrition, refrigerators and what they tell about eating habits, and the immeasurable value of water. The artist duo "Schöne Haut" (Cora Schönemann and Marc Hautmann), supported by Nico Bulla, will deliver a digital-analog performance that will explore the social dimensions of knowing and talking about food, complete with audience interaction.